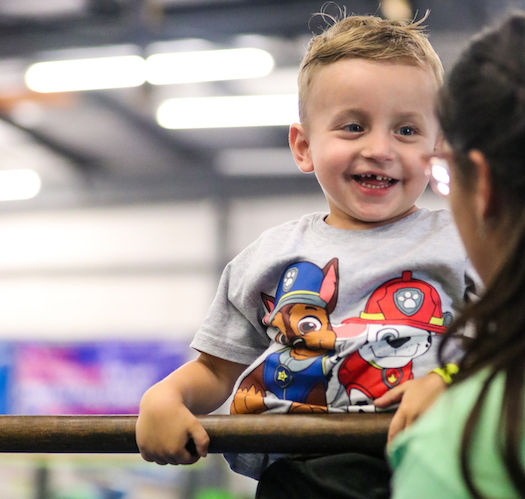 Join us for a free trial!
Sign up here to join us for one free gymnastics class to see if it is a good fit. In your first class you will get to meet our awesome coaches, learn basic gymnastics skills and make new friends. We are so excited to meet you!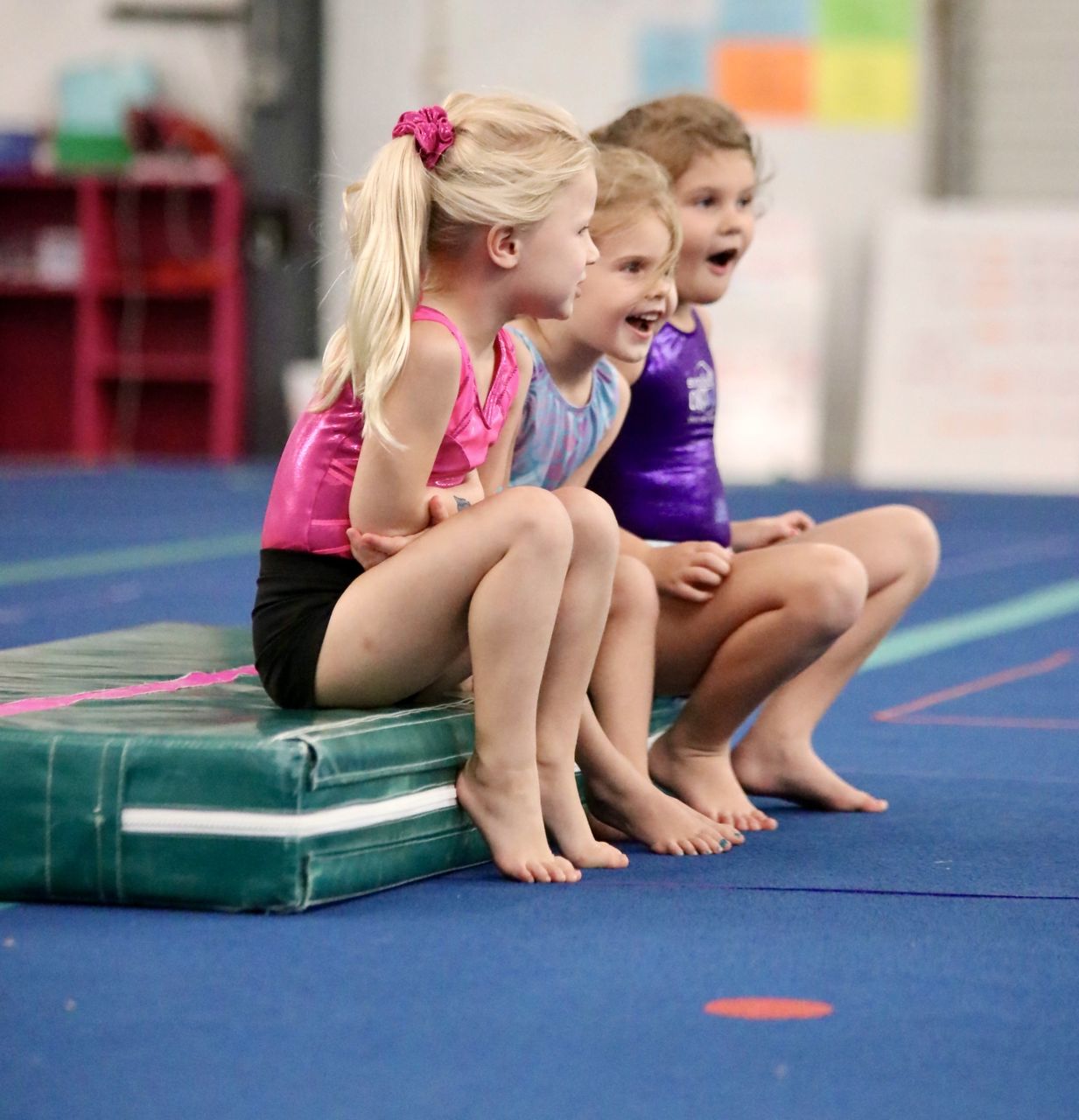 What people are saying

This is an amazing place where kids of all abilities can succeed side-by-side in a positive environment. The coaches are positive, kind, and work so well with the kids. They tailor the exercises to the individual needs of the child and build upon successes. They also focus on team building, socialization, and sportsmanship. What a wonderful asset to have in our community.

Recreational Gymnastics Classes

Join us for one hour of gymnastics. Whether you have a toddler who has never been in a structured class, a teen who has high level skills or are somewhere in between, we have the perfect class for your child!

Summer Camp!

Join us this summer for three weeks of fun, flips, and fitness! Practice your handstands, cartwheels, round-offs, and handsprings with the guidance of our experienced instructors.

Adaptive Gymnastics

In our adaptive gymnastics classes, kids ages 2-16 with physical or intellectual disabilities learn foundational motor skills, improve muscle strength, coordination, and balance, all while having fun!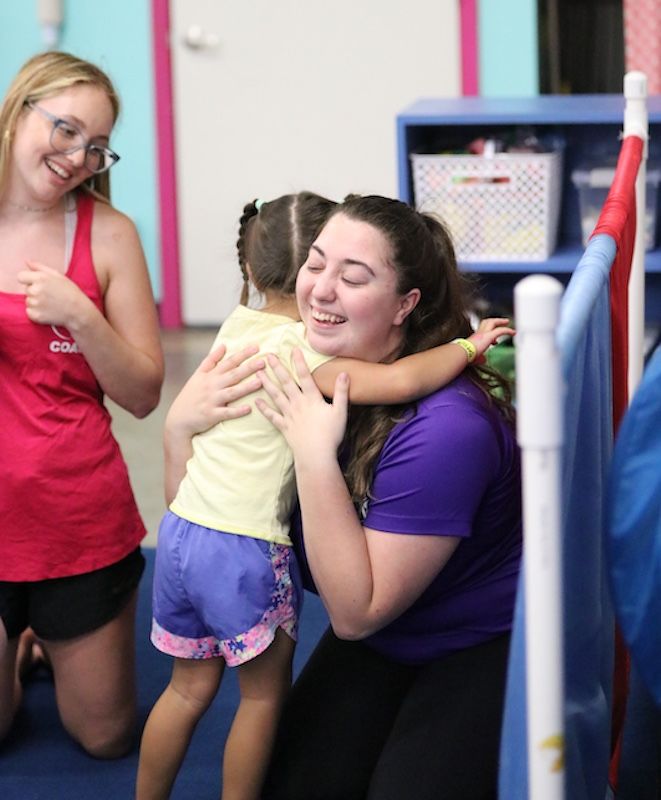 Power of the Pit
Our journey continues to unfold and we are ready to dive into the next exciting phase in our history. Your support last year helped us purchase the facility we have cherished for 11 years, and now get to call our forever home. This year, we are calling upon the strength of our community to jump feet first with us as we Unleash the Power of the Pit!
We humbly ask for your help to make our dream of building a foam pit a reality. This pit will be revolutionary, supporting all our athletes, ages 3 and up, across every program we offer. A pit is for more than just jumping into; it is about creating a space for sensory enrichment, boosting confidence, advancing skills, and creating smiles a mile wide.
Your donation makes a difference
Your contribution is not just a donation, but an investment in the future of our children and our community. No matter how small or how large the gift your generosity will make a big difference in the life of a child.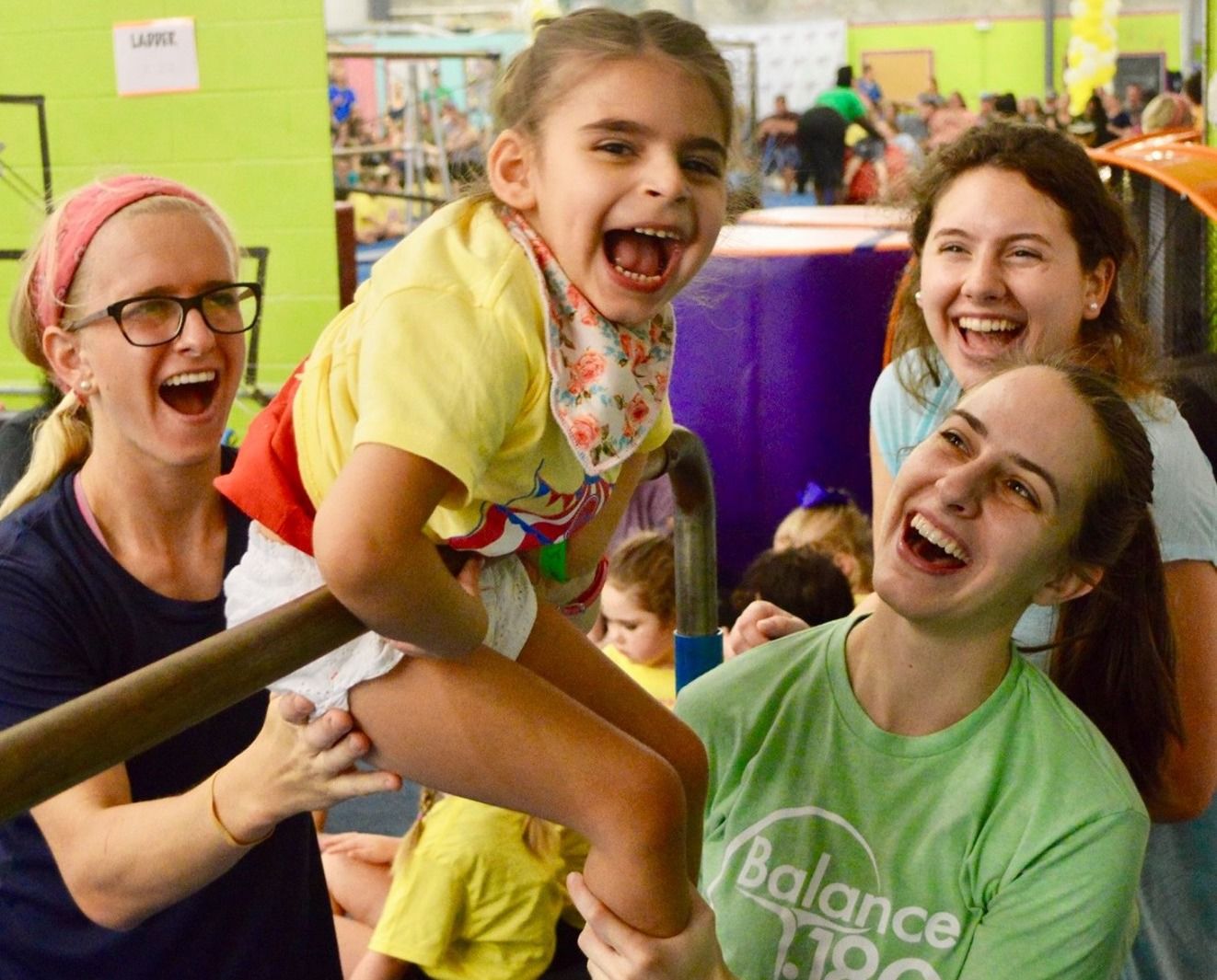 Balance 180 Philosophy
ENCOURAGE. We believe that sports can be used to build self-esteem and confidence. We are committed to challenge our students in healthy ways and encourage them to grow as individuals as well as athletes.
POSITIVE ATTITUDE. We help children and young adults with challenges in their lives to overcome adversity with a positive attitude and to understand that you can do anything you want if you put your mind to it.

INSPIRE. We inspire each child to serve as a valuable member of their team and the community. We believe that leadership skills that are learned in the gym carry over into their everyday lives.

VALUE. We don't just teach gymnastics, we build a foundation for the future. Each child matters and deserves the chance to learn. To support this mission we actively seek the support of the community.