People of Balance 180: Where are they now? Shannon Domfort and Emily Anne Pozek
People of Balance 180: Where are they now? Shannon Domfort and Emily Anne Pozek
Mar 27, 2020
Balance 180 opened in 2012 and since then we have had over two thousand volunteers and coaches who make Balance 180 the special place that it is. Most of our volunteers come and go as they complete their education at the University of Florida or Santa Fe, but they leave a lasting imprint on the organization. Many of our volunteers went on to be health care workers or educators, today we are checking in with them to see what they are doing now and how they are influenced by COVID-19. Before we do, we would like to thank all of the healthcare workers in our community for the sacrifices they are making to take care of the rest of us. We at Balance 180 wish you safety and offer our utmost gratitude in this difficult time. We love our community and send all of our families and athletes lots of love.
Shannon Domfort
Shannon Domfort volunteered at Balance 180 Gymnastics from 2014 to 2018. She was the volunteer coordinator for the Special Olympic Young Athletes Program and also volunteered in the Adaptive Gymnastics program. Today Shannon is a pediatric occupational therapist at Heart 4 Kids Therapy in Palm Harbor. "I loved seeing the kids every week," Shannon said.
"My favorite part was seeing how happy the kids were and watching them cheer on their friends!"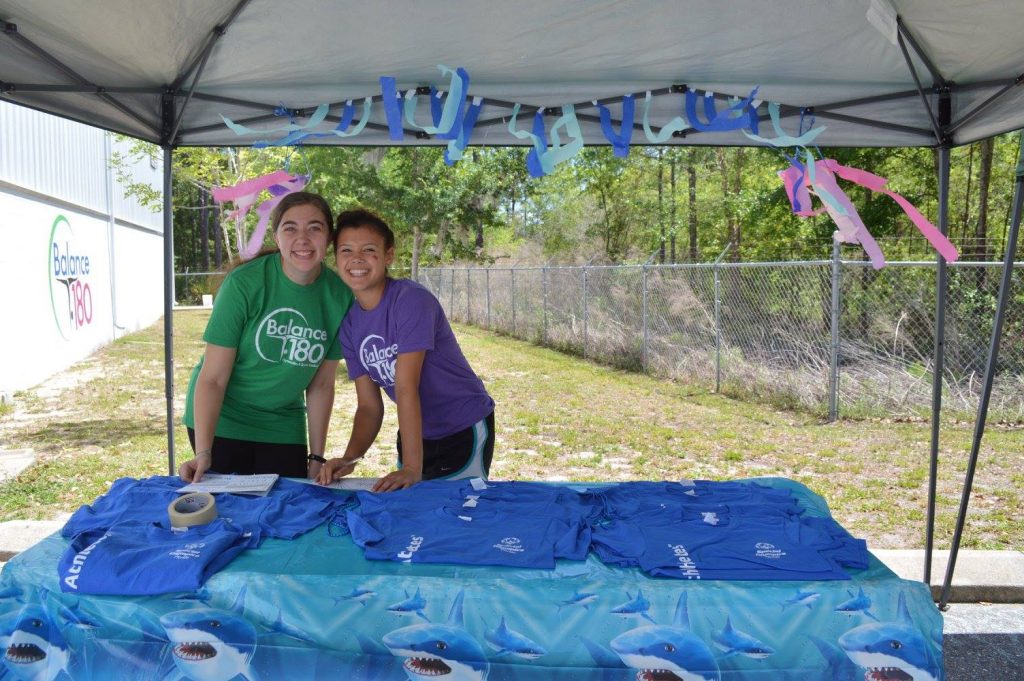 Shannon said volunteering with Balance 180 helped prepare her for her career as an occupational therapist. She learned how to modify and adapt the skills for the athletes and it taught her how to be comfortable being hands-on with the kids."For the patients' safety, you have to be comfortable with being hands-on in therapy and there are very few places that prepare you for that in the same way that Balance 180 does."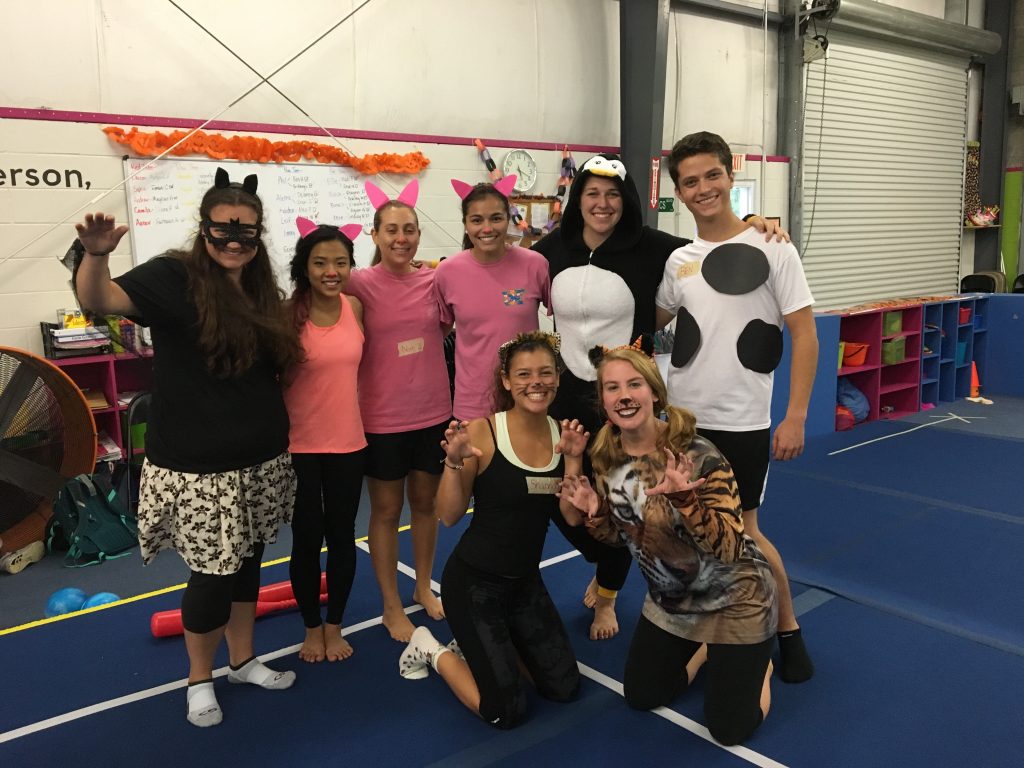 Shannon now has a Bachelor of Arts in Health Sciences and Psychology and a Masters in Occupational Therapy. As an occupational therapist, Shannon said every day brings something different. She helps kids ages 4 months old to 16 years old develop functional skills and works with the families to develop systems at home to work on the fundamentals.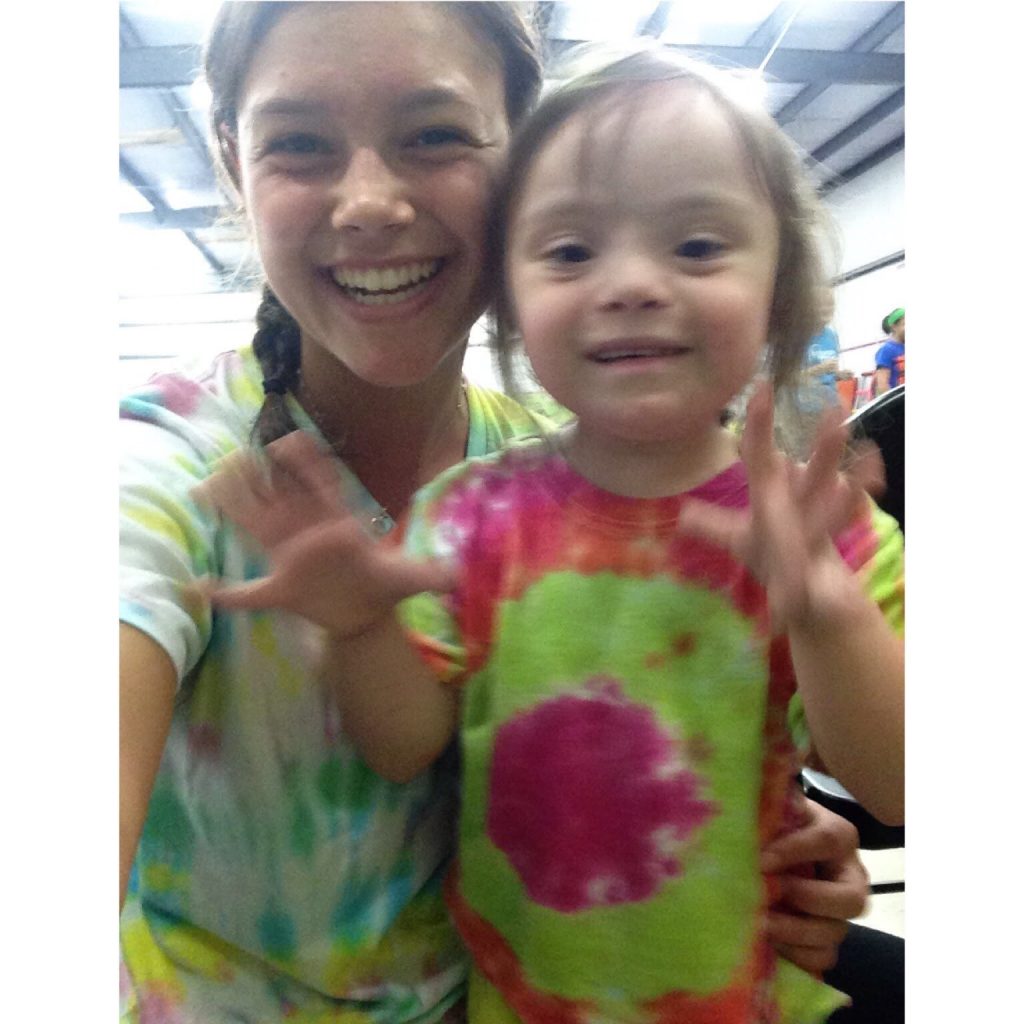 With the recent corona-virus pandemic, occupational therapists have been forced to use alternative methods to meet with their patients; namely Telehealth technologies. Shannon has begun using Zoom to see her patients and guide them through their sessions. She and her patients both agree that in spite of being physically separated, these technologies have allowed Shannon to stay up to date on her patients' progress, and to remain present in their daily lives. In addition, she gets a sneak-peek into the patient's home life."In occupational therapy, we typically are working on ADLs (Activities of Daily Living), self-care skills, behaviors, and transitions within the home," Shannon said. "With Telehealth, we really get to meet the families where they are."Thank you, Shannon, for all you do.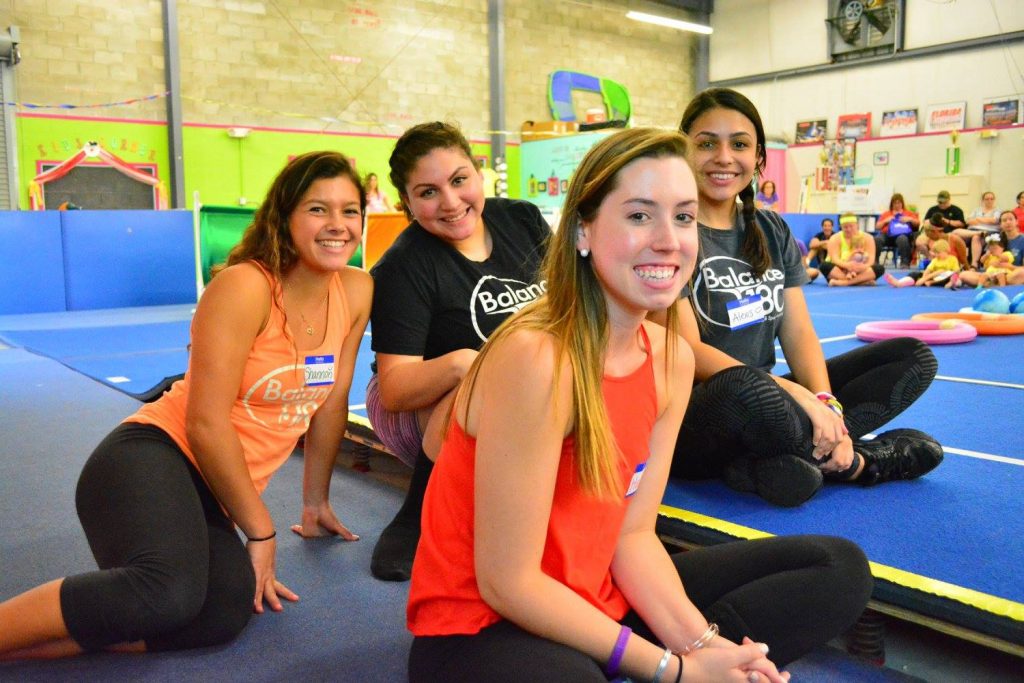 Emily Anne Pozek
Emily Anne Pozek was an invaluable member of the coaching team at Balance 180 in 2014. During her time with us, she used her experience in dance to assist with choreography, and to teach the athletes how to move with grace.
Emily is now the Associate Executive Director of Dance Alive National Ballet and teaches in the dance department at the University of Florida.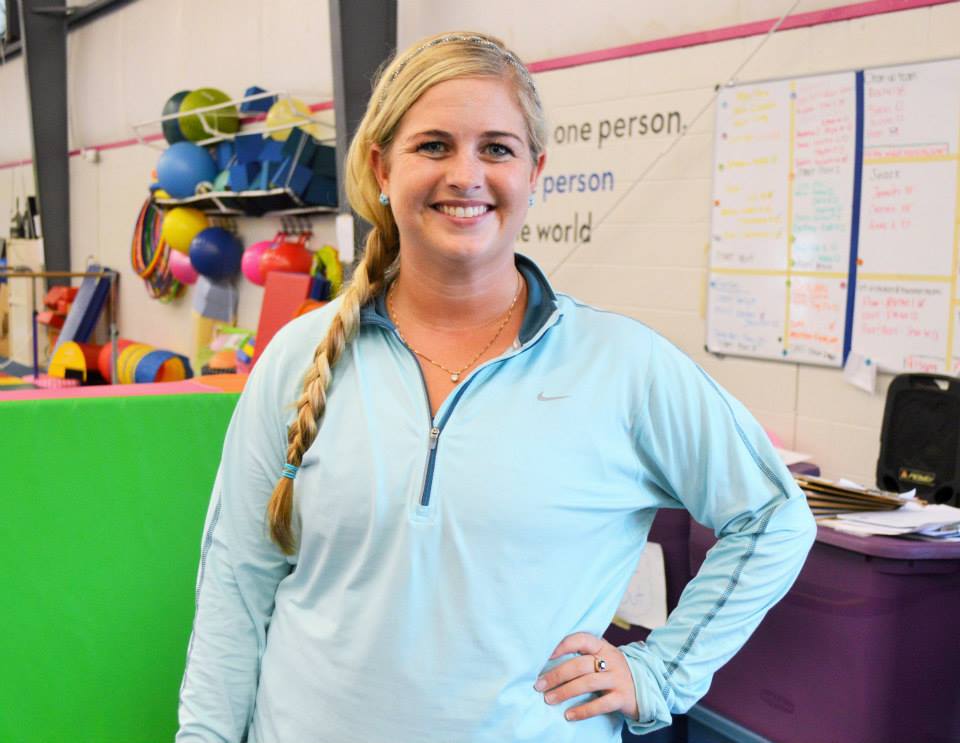 Emily graduated with a Bachelor of Fine Arts in dance and a Masters in Arts and Medicine. In her role at Dance Alive National Ballet, Emily uses the company's outreach programs to bring dance to multiple communities beyond dance studios. "At Dance Alive we go out into the communities, into after-school programs and senior facilities and teach movement-based classes," Emily said. Emily usually teaches one or two classes a day throughout our community. Whether she is visiting Oak Hammock, the Villages, or preschool classes, Emily uses her time trying to invigorate and energize those around her. Most of her classes are geared towards those with Parkinson's or the elderly, to help them maintain their physical abilities. Emily also works with Dance Alive's professional company raising funds and finding sponsors.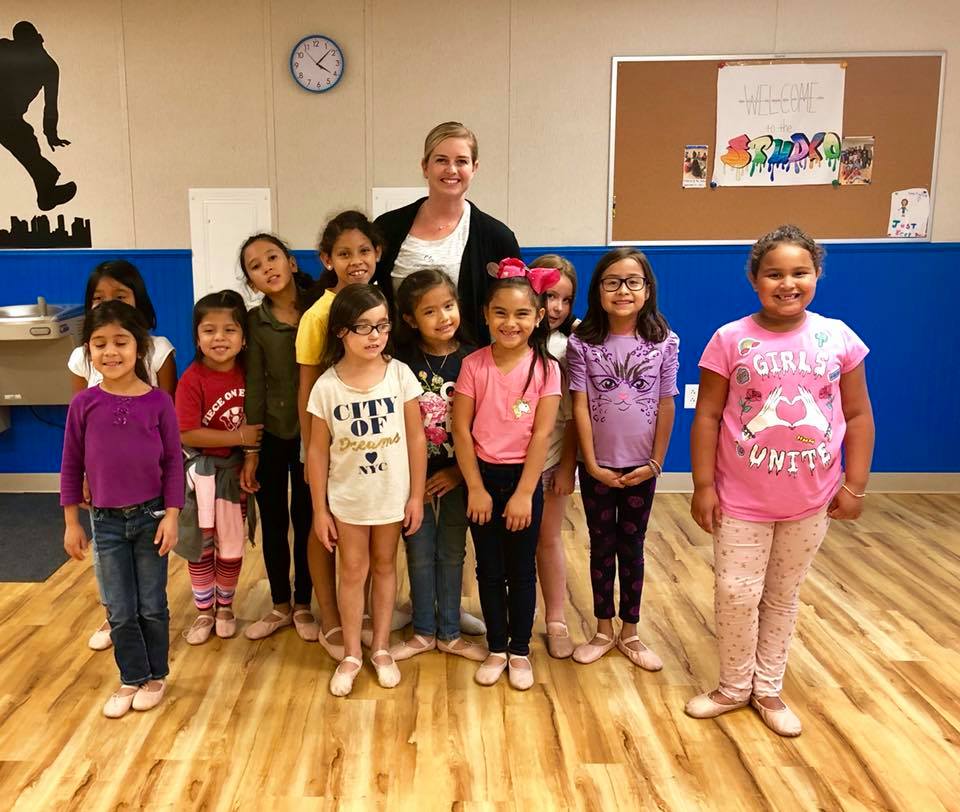 "We are breaking the barrier of what we see as someone who would be considered a dancer or an athlete or an artist," Emily said. "My personal mission is to bring communities of people who don't always have the ability to do something like gymnastics or dance and empower them (to participate)." Emily recalled that working at Balance 180 prepared her for her current career by exposing her to multiple facets of working in a nonprofit. Moreover, it provided her with a unique opportunity to work with a variety of families, and firsthand examples of the value and importance of healthy family dynamics."My favorite part about Balance 180 was being able to work with athletes of all types," Emily said. "Being able to see everyone in the community under one roof was really special."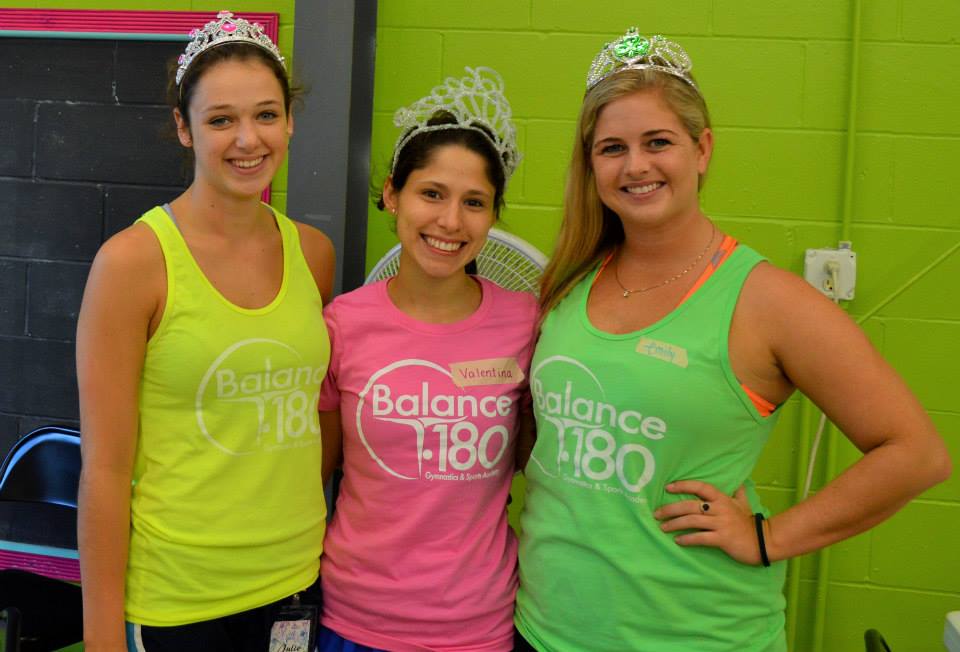 The coronavirus is affecting Emily's life greatly because she can no longer go into the communities she loves to teach dance, but like so many people she is approaching the challenge with positivity and hope. "We are expanding our horizons and adapting the way we approach teaching," Emily said. "It makes us think about how often we take things for granted and is allowing us the opportunity to lean in and think about how we can spread hope and better serve our community."
Thank you Emily for all you do.