People of Balance 180: Where are they now?
People of Balance 180: Where are they now?
May 18, 2020
Amanda Capeletti
Amanda Capeletti was one of the first group of volunteers and helped start the Special Olympics Young Athletes Program (YAP) in 2013. She was passionate about working with our athletes, and spent countless hours developing strategies to connect with one of our little ones. She eventually became an assistant coach and took pride in seeing the athletes shine during the culminating event. Now, Amanda is a Pediatric Occupational Therapist at Cleveland Clinic Martin Health.
"Volunteering at Balance 180 solidified that I wanted to be a pediatric occupational therapist," Amanda said. "It was a really good foundation for working with children with special needs."
On an average day Amanda sees 12 to 15 patients a day for 30-minute sessions. She does evaluations and one-on-one sessions to help her patients develop functional skills and independence. She regularly collaborates with physical therapist and speech pathologists to give the patients well rounded therapy. This is certainly a concept Amanda experienced early on, with students from many different disciplines working together to benefit our athletes.
"My favorite part about volunteering at Balance 180 and working as an occupational therapist is forming bonds with the kids, seeing them grow and helping them learn new skills," Amanda said.
Thank you for sharing your story Amanda!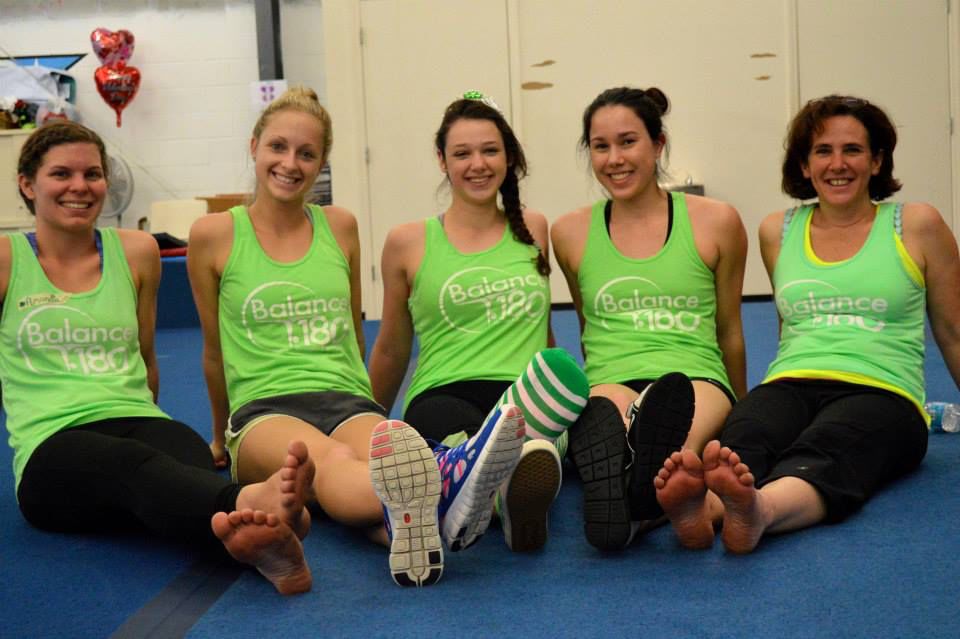 Sharon Medina
Sharon Medina volunteered at Balance 180 from 2012 to 2017. She grew tremendously in her role. Sharon started out as an Assistant Coach for the Young Athletes Program, became the Volunteer Coordinator for Adaptive Gymnastics and was even an intern at one point. Now, Sharon is a second year PhD student in the Rehabilitation Science Doctoral Program at the University of Florida.
Sharon met her current mentor, Dr. Consuelo Kreider, at Balance 180. Dr. Kreider volunteers her time to help students like Sharon and other occupational therapist students learn how to best help kids with special needs.
Now, Sharon is working on Dr. Kreider's funded research project designed to help young people with learning, attention, and autism disorders transition to adult roles and contexts. She assists in the development of skills, strategies, and support for fostering the social functioning and self-management of young people. Sharon said that young adults with learning disabilities often lack the proper resources they need to thrive and this project is helping provide the community with exactly that.
"I loved volunteering at Balance 180," Sharon said. "It was fun, diverse and full of spirit."
We wish you luck, Sharon, in completing your PhD!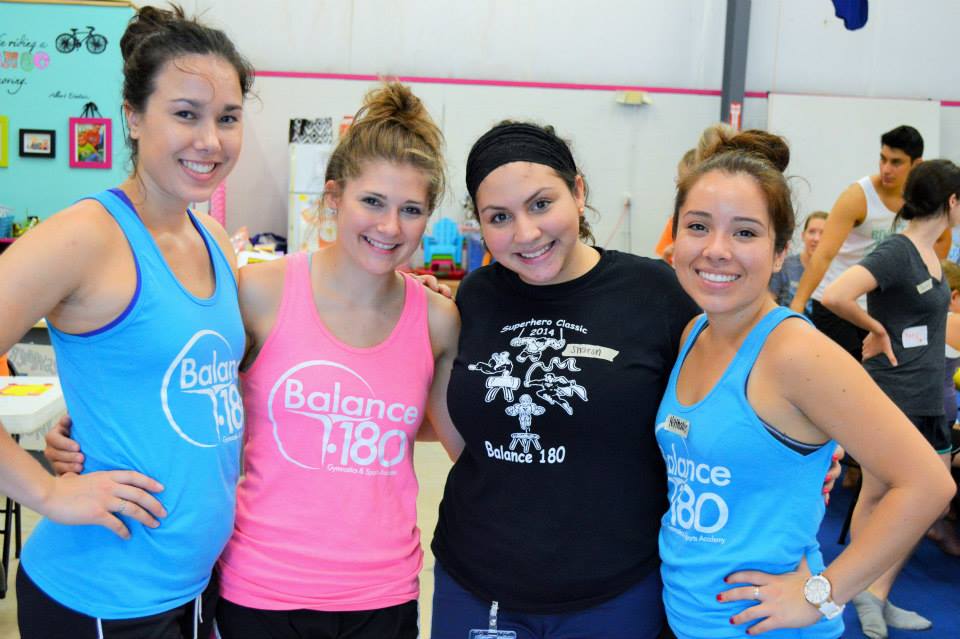 Nathalie Rosales
Nathalie Rosales volunteered at Balance 180 from 2013 to 2015. She started out as a volunteer in the Special Olympics YAP program but quickly became an assistant coach and in 2014 she became volunteer coordinator for the adaptive gymnastics program. Today, Nathalie is a pediatric physical therapist for an outpatient clinic in Atlanta, Georgia.
"Working with children has always been a passion of mine and finding a safe haven for children with special needs to learn new activities, skills, sports, etc. It was amazing to watch and see first-hand all the volunteers, coaches, and roles I had at Balance 180," Nathalie said.
In her role as a pediatric physical therapist, Nathalie provides rehabilitation services primarily to children with cerebral palsy, down syndrome, spina bifida, and developmental delays.
"My favorite part about my job is helping coach families on therapeutic activities catered to their child and their needs, as well as seeing their child progress and reach their gross motor milestones for the first time" Nathalie said. "There's truly no greater feeling than seeing a little one walk for the first time and watching the parents smile with joy."
We love and miss you Nathalie!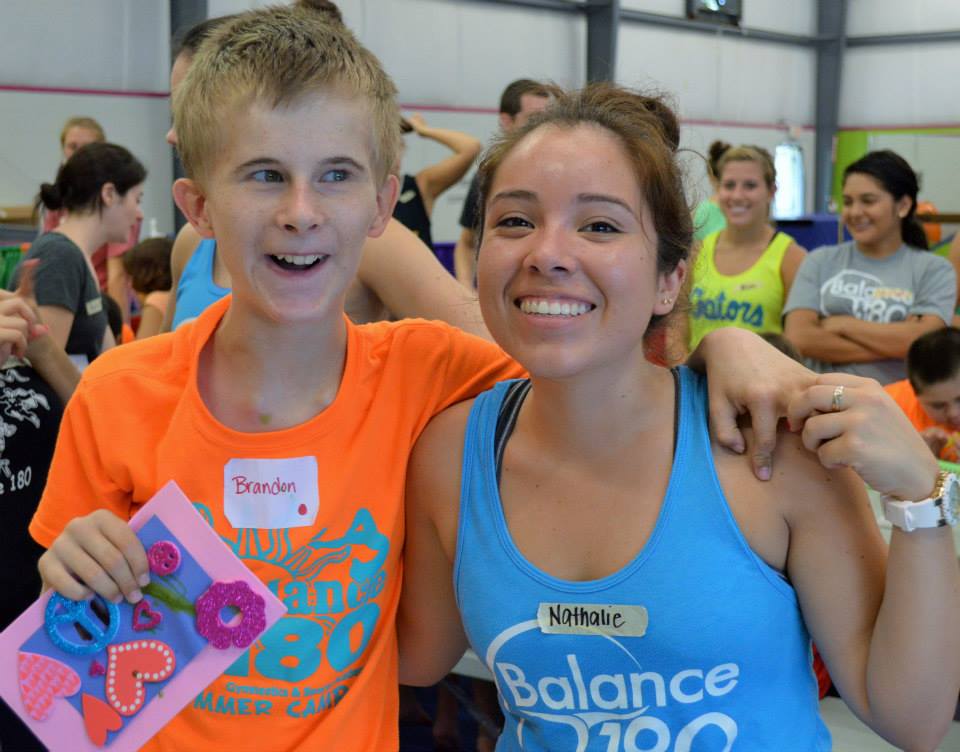 Christopher Dela Cruz
Christopher Dela Cruz volunteered with us from 2014 to 2015. Every day he volunteered he would bring in his ukulele and sing to the kids. They would gather around him like they were at a huge concert. Today, Chris is a neuro physical therapist working at Shepherd Center in Atlanta helping rehabilitate patients with brain injuries and strokes and other neurological conditions.
"My favorite part about my job is helping my patients who have gone through such traumatic and life changing events get back to doing things they love and getting back into the community," Chris said.
Chris and Nathalie met while they were both volunteering at Balance 180 and fell in love. They have been engaged for 2 years and will get married in the next year!
"I loved volunteering at Balance 180 and working with all the amazing kids," Chris said. "Even though we helped the kids with gymnastics and sports, the kids were the ones who really taught me about selfless love, care, and joy of life through their smiling faces and energetic personalities."
Thank you, Chris, for your incredible work.