Team Florida Goes for the Gold!
Team Florida Goes for the Gold!
Jul 3, 2018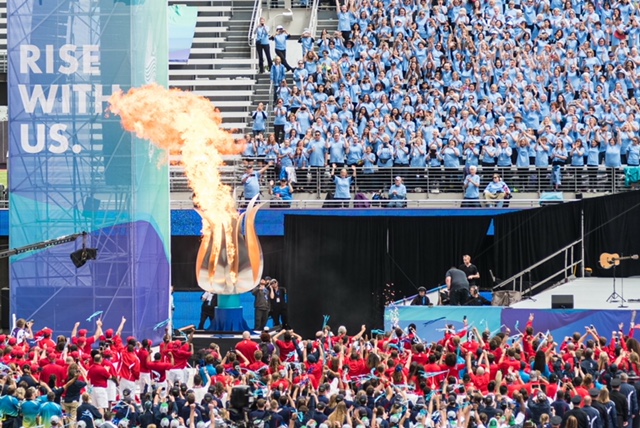 With the first week of July comes the kick-off of National Hot Dog Month, National Ice Cream Month, National Picnic Month, and the patriotic spirit for the 4th of July. But what you may not know is amidst all the summer celebration also comes the start of the Special Olympics 2018 USA Games. The 2018 USA Games take place every 2 years with athletes from all over the United States. This year they are held in Seattle, Washington. This special and monumental event began with an opening ceremony on Sunday at the University of Washington's Huskey Stadium to honor the 3,000 athletes that will be competing in the Games from Sunday, July 1st to Friday, July 6th. The Special Olympics flag was also raised all the way to the top of the Space Needle to honor the Games, the athletes, the ideals of Special Olympics, and its 50th anniversary.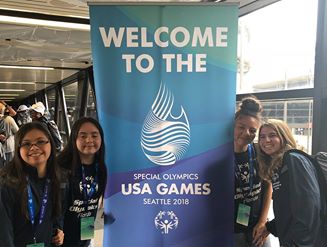 One of the biggest goals of Special Olympics is to encourage acceptance of all individuals of varying abilities. Each day Special Olympics strives towards inclusion in athletics, and these 2018 USA Games are just one of the many ways in which they will showcase that. In addition to celebrating these games, Special Olympics participants will also be celebrating the 50th anniversary of Special Olympics in honor of Eunice Shriver, who was the founder of Special Olympics and the one who started this movement towards inclusive sports. These Games are an impactful way to commemorate the road that Eunice Shriver paved, as well as all the accomplishments and progress that these athletes are making today.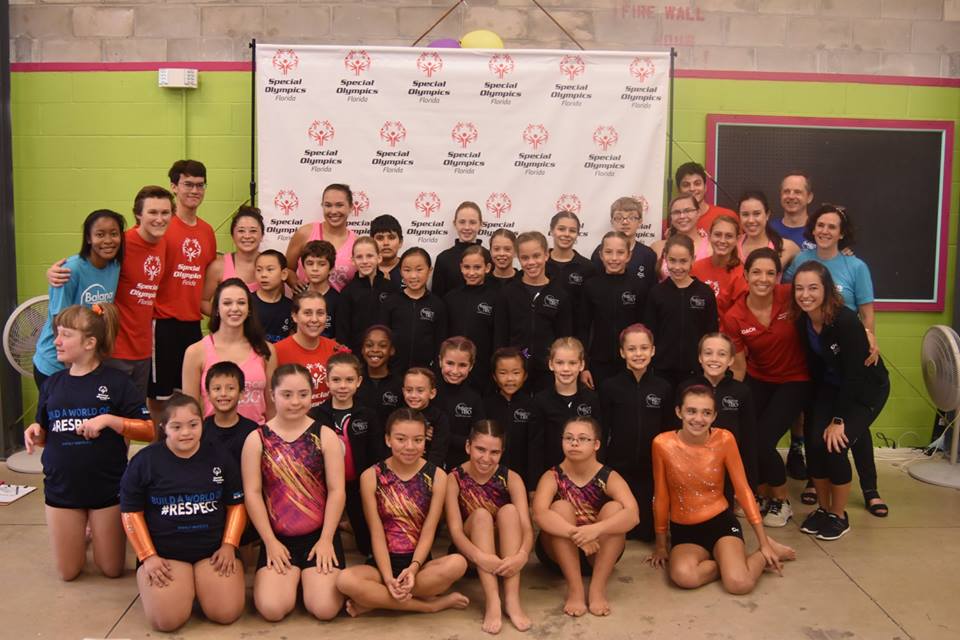 The 2018 USA Games will consist of 14 different sports that athletes from all over the U.S. will be competing in over the span of a week. Specifically, Team Florida will have over 230 athletes competing in Athletics (track and field), Basketball, Bowling, Bocce, Flag Football, Golf, Gymnastics, Powerlifting, Soccer, Softball, Stand Up Paddle, Swimming, Tennis, and Volleyball. Team Florida headed to Seattle in style as the Miami Marlins baseball team hosted a special send-off on Friday, June 29th. Among these athletes were our friends from LEAP South Florida, who will be representing the Special Olympics Florida Gymnastics Team. The athletes of LEAP South Florida joined us last year here at Balance 180 for the 2017 Special Olympics Area Games. We will be cheering them on all the way from Gainesville as they go for the gold! For more information and updates on the event, visit specialolympicsusagames.org. Results for Team Florida and specific events, such as Gymnastics, can also be found here!